New Project Department
Rolling out new businesses that go beyond the company's traditional framework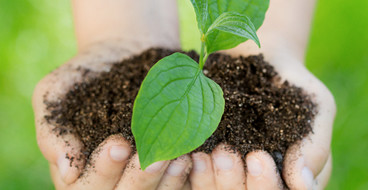 Challenging for new business development beyond the traditional business framework
Characteristics

Our New Project Depaprtment was established in 2015 for the purpose of developing new fields, markets and attractive products. We are challenging to create new valued products and markets in our own way based on our business experiences with dealing the exsiting food and chemcal products and materials.

1.Consistent business to develop attractive products from planning, designing and manufacturing to marketing and sales activity (Such as, developing protein drink for the major fitness centers)

2. Finding and materialzing unknown unique products from the overseas suppliers into the domestic market

3. Collaboration activity to connect between our valued manufacturers who have techonological capabilities and customers who are looking for the solutions against the market demands (Such as, creating enviromental improvement business by using unique functional products, like activated carbon or heavy metal fixing agent.)

Strategic vision

Our business activity is covering wide range fields. It is placed in two principal categories below in our various fields.

1. Contributing activity to the regional environmental improvement by widespread penetrating our unique products such as activated carbon, heavy metal fixing agent and other functional products.

2. Plannning and developing consumer-priented and value added products by using protein ingredients with the hope of human health.
---
Research & Development Department
Aiming to be a pilot to create the new way of our business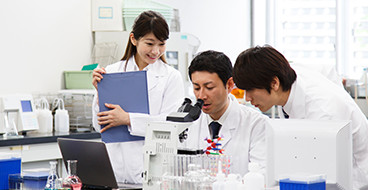 The Research & Development Department support the main business of Nissei Kyoeki as a specialized trading company from the technological aspect.
In addition to quality evaluations of import products, providing solutions, and application developments, we are taking the initiative in developing new markets and in offering new applications with technical know-how we have accumulated over the years, in order to meet the rapidly changing business environment in recent years.
Characteristics
Nissei Kyoeki is one of the very few unique specialized trading companies having R&D Department and laboratory.
Utilizing our expertise and experience for more than 80 years, we provide not only technical data of import products but new formulations using various food samples, such as yogurt, beverage, ice cream, confectionery & bakery for our food business.
We also support our chemical materials business from quality evaluations of our core paper-coating agents up to application developments for various chemicals.
Strategic vision
We will be trying to create a new business in new field and industry with formulation and application developments as our main activity.
We will be working with our clients to lead the way to success from reproducing stage of their products to offering unique solutions with our technically-supported innovative proposals and responsibilities.
We are aiming to create a new business by taking advantage of our technical expertise as the strength of the R&D Department, in collaboration with our Sales and New Business Departments.